Close Attractions
The Pitt Rivers Museum is one of Oxford's most popular attractions, famous for its period atmosphere and outstanding collections from many cultures around the world, past and present.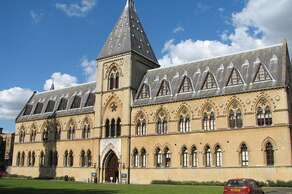 Ashmolean Museum of Art and Archaeology
The Ashmolean is the University of Oxford's museum of art and archaeology, founded in 1683. Our world famous collections range from Egyptian mummies to contemporary art, telling human stories across cultures and across time. The Museum is open every day, 10am–5pm. Admission is free.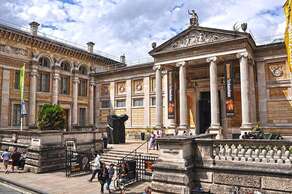 The Oxford Artisan Distillery
The Oxford Artisan Distillery (TOAD) welcomes visitors to its distillery, in the heart of Oxford, for a behind-the-scenes experience where you can discover our approach to craft distilling using sustainably farmed populations of heritage grain and bespoke hand-built copper stills. You'll see what goes into our spirits and truly understand what grain to glass craft distillery is all about. In addition we have a distillery shop open to the public daily for no charge.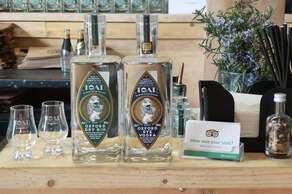 Oxford Castle is a large, partly ruined Norman medieval castle on the western side of central Oxford in Oxfordshire, England. Most of the original moated, wooden motte and bailey castle was replaced in stone in the late 12th or early 13th century and the castle played an important role in the conflict of the Anarchy.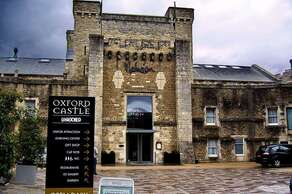 Oxford University Museum of Natural History
The Oxford University Museum of Natural History, sometimes known simply as the Oxford University Museum or OUMNH, is a museum displaying many of the University of Oxford's natural history specimens, located on Parks Road in Oxford, England.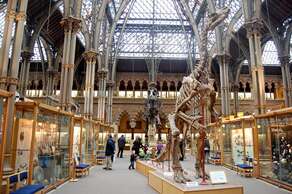 University Church of St Mary the Virgin
The University Church of St Mary the Virgin is an Oxford church situated on the north side of the High Street. It is the centre from which the University of Oxford grew and its parish consists almost exclusively of university and college buildings.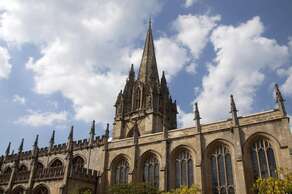 The University of Oxford Botanic Garden is the oldest botanic garden in Great Britain and one of the oldest scientific gardens in the world. The garden was founded in 1621 as a physic garden growing plants for medicinal research. Today it contains over 6,000 different plant species on 1.8 ha.